Nordic Weaving network ( NWN ) is aimed at everyone, including students with an interest and involvement in the Nordic weaving; weavers, researchers, collectors, curators ect.    
NWN wants to make the Nordic weaving and design historical cultural heritage visible as an important starting point for continued development and innovation of craftsmanship and design.
In NWN, we want to stimulate collaboration between weavers and other professional groups, such as relevant craft and academic disciplines with an interest in Nordic weaving.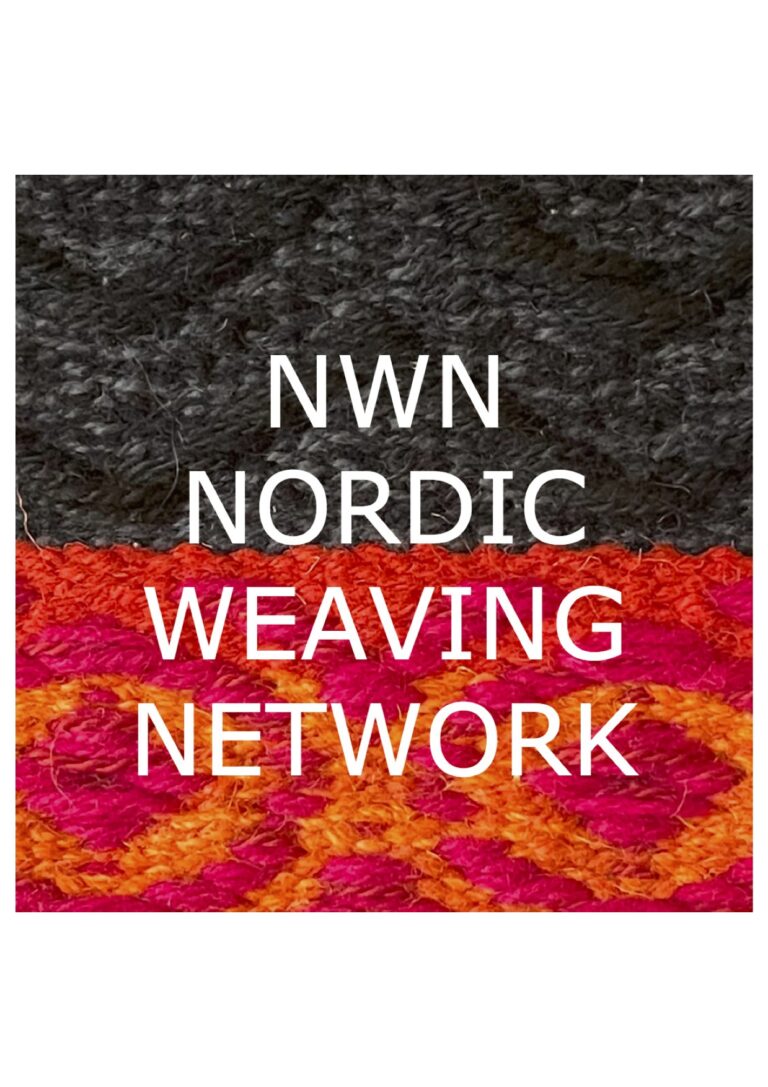 7 nordic talks
Free Entrance
Happens at VÄV22
at the Arena, room 18, 3. floor
Nordic Weaving Network will be presented in Hall C at VÄV22.
Thursday 22/9 2022
13.00-13.20                                           
The Sweedish weaver Karin Bergöö Larsson.
Eva Sundstrøm, Textilvetare och kulturhistoriker, Sverige
13.30-13.50                                           
The Icelandic Weaving Landscape
Herborg Sigtryggsdóttir, weaver, Chairman for the Icelandic Association of weavers, Island  
Friday 23/9 2022
13.00-13.20                      
The finnish Weaver Dora Jung
Päivi Fernstrøm, Phd. Docent, Craft Studies, Helsingfors Universitet, Finland
13.30-13.50
Danske Tæpper/ Sans & Samling/ Danish Rugs/ Sens & Collection

Gitte Karlshøj, Weaver and designer, Selchaushus & Vævernes Hus, Denmark
Saturday 24/9 2022
13.00-13.20                      
The Danish weavers Kirsten og John Becker
Tove Engelhardt Mathiassen, researcher CTR, Københavns Universitet, Danmark
13.30-13.50
UNFORTUNATELY, THIS TALK IS CANCELLED

The weaving landscape of the / Færøerne
Guðrun Olsen, weaver, Faroe Islands
14.00-14.30                     
Sweedish Tveed
Stefan Moberg, Weaver and spinner, working at Sätergläntan Institutet för slöjd och hantverk, Sweden
Foredragene vil foregå på nordiske sprog/ engelsk