Registration: kontakt@vaevernes-hus.dk
Spring 2022
28-30/5

3 days

Gitte Karlshøj

Skaftshifting montering and opsætning

1.500 dkk

21-22/5

18-19/6

20-21/8

1- 2/10

22-23/10

26-27/11

 

12 days

Gitte Karlshøj

Weaving Courses for beginners

3.000 dkk
Summer 2022
18-21/7

4 days

Gitte Karlshøj

Weaving Course for beginners

2.500 Dkk

25-28/7

4 days

Gitte Karlshøj

Weaving Course for beginners

2.500 Dkk

1-4/8

4 days

Gitte Karlshøj

Clasp and Crossed Weft

Collingwood Rug Tehniques

For advanced learners

2.500 Dkk
Autumn and Winter 2022
03-04/9 2022

15-16/10 2022

12-13/112022

10-11/12 2022

14-15/1 2023

11-12/2 2003

 

12 days

Gitte Karlshøj

Weaving Course for beginners

Dkk 3.000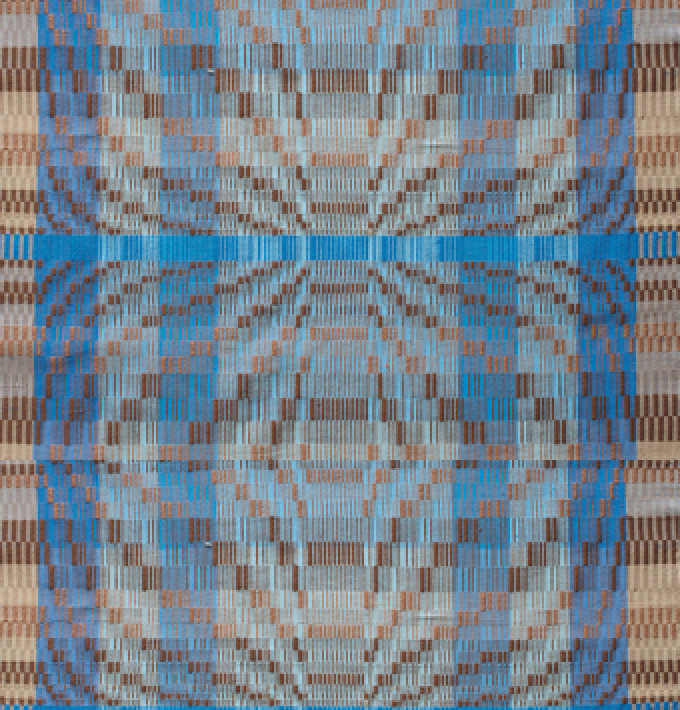 On the course you have the opportunity to weave 3 or 6 products.
"WEAVING COURSE for beginners" is based on many years of weaving practice with production and weaving.
Summer Weaving Course
for beginners  
Teacher: Gitte Karlshøj, weaver and designer
Location: Selchaushus, Nøragervej 12, 4291 Ruds Vedby, DENMARK.
Dates: 18-21 July or / and 25/28 July 2022.
Registration: kontakt@vaevernes-hus.dk
Course price: Dkk 2.500 per course.
or/ Dkk 3.800 for both courses in succession + materials (Dkk 75 per product).
Over 4 ( or 8) meetings, you will gain knowledge into how to weave on a shaft loom.
You will learn to set up the loom, deal with the problems that arise during the weaving and you will get an open eye for a whole new universe with exciting ideas, beautiful patterns, community and weaving joy.
Summer
Clasp & Crossed Weft
Summer course 1-4. August 2022
Teacher: Gitte Karlshøj, weaver and designer
The course is based on the English weaver Peter Collingswood's Techniques.
Clasp Weft gives picks made of two colours and can be applied to several  Techniques ad Plain, Twill, Rosengang and Block Weave as Summer-Winter, Beiderwand etc.
With Clasp, you have a different and interesting method to get the  colours to meet in a controllable way.
In Crossed Weft , two wefts cross each other one or more times. The crossing has a very characteristic stucture. See the above photo.
Collingwood´s Tehniques provides interesting structures and funny effects that can easily be utilized in rugs as well as other types of weaves.
This course is organized as a rug course.
Price: DKK 2.500
Summer course 1st-4th August 2022
Registration: kontakt@vaevernes-hus.dk